Meet the Team
The Octane Team is led by Greg McLemore, Patrick Chraghchian, and Nonie Cheung.  Mr. McLemore and Mr. Chraghchian have been working together on a wide variety of development and real estate projects throughout the southwestern United States for over ten years.
Greg McLemore
Chief Entrepreneurial Officer
Managing Director
Mr. McLemore, primarily through the Octane and WebMagic brands, oversees a diverse real estate asset and development portfolio, over a thousand Internet web sites, and a wide variety of intellectual property assets and technology companies. Mr. McLemore graduated from the University of California at Los Angeles. He is a developer of, investor in, and operator of residential, office, and retail properties located throughout Southern California and Arizona. A successful serial entrepreneur, he has started numerous Internet ventures, including Toys.com and Pets.com. His intellectual property and technology holdings include a data mining company as well as eFootage, a stock film and footage library. Greg serves on several local non-profit boards, including those of Descanso Gardens, Innovate Pasadena, the International Arcade Museum Library, and the Old Pasadena Management District.
Octane Realty & Development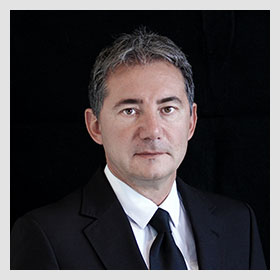 Patrick Chraghchian
Chief Enterprise Officer
Managing Director
Patrick Chraghchian leads the entitlement and construction processes for Octane. Mr. Chraghchian also leads Octane's strategic partners American General Design and American General Constructors. A civil engineering graduate of the University of Southern California, Patrick has over 29-years' experience administrating and managing construction development projects. Patrick blends unique skills including design expertise, technical engineering, construction, finance and development experience. His companies have designed and built projects with a total value of hundreds of millions of dollars nationally. He has built apartment buildings, office buildings, retail centers, and public works projects such as the Los Robles Projects (the Livingston, Burton, and the Grant), Arroyo Parkway, Del Mar, Boston-Centennial, and the Dalton. Patrick has served as the chairman of Old Pasadena Management District and chair of its Economic Development Committee. A past member of the Engineering Contractor Association, he is an accomplished free style skier and supports the Western U.S. Regional Offices Finance Committee of Homenetmen, an Armenian athletic youth organization.
Octane Realty & Development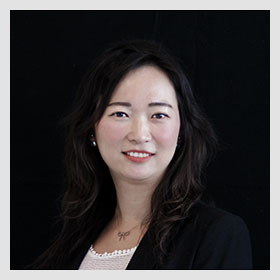 Nonie Cheung
Director of Banking and Investor Relations
With a degree in finance from USC's Marshall School of Business, Nonie moved into Banking where, over the course of 17 years, she became an Executive Vice President at Royal Business Bank. Having cultivated an impressive dossier of clientele in Commercial Real Estate and Construction, Nonie has helped finance countless projects. Now with Octane as their Director of Banking and Investor Relations, her strong financial experience and multilingual skills allows her to balance the needs of the Company, our banking relationships, and our institutional and individual investors. By pairing the dependability of Octane's affiliated in-house design and construction teams and our successful project track records along with financing discipline, Ms. Cheung successfully addresses budget costs, perceived risks, and market factors with a variety of fiscal parties in order to successfully attract financing to each project.
Octane Realty & Development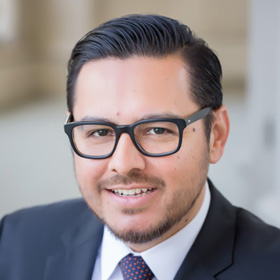 Nonie Cheung
Director of Government and Community Relations
Prior to joining Octane Group, Robert spent over 20 years in the public sector working in Economic Development and Redevelopment. While at the City of Pasadena Robert was responsible for a wide variety of initiatives relying on his ability to navigate the bureaucratic procedures and priorities to find paths towards implementing true public/private partnerships. Robert oversaw projects and efforts of community-wide significance given his ability to balance public and private demands such as downtown development recruitment and permit facilitation; retail leasing, recruitment, and retention; as well as other projects such as the city-wide wayfinding program; Pasadena's streetcar feasibility study; drafting of a citywide strategic plan; and others that advanced economic development goals and policies to benefit commercial property owners and cultural institutions. Robert represented the City of Pasadena on the multiple business association boards and was a representative of the City in front of organizations such as the Los Angeles chapter of American Institute of Architects (LAAIA), Urban Land Institute (ULI), American Planning Association (APA), the League of California Cities and others. Robert also helped educate national and international envoys visiting Pasadena in search of "best-practices". Prior to working with Pasadena, Robert was employed with the Los Angeles County Community Development Commission, where he participated in the funding, development, and operation of the Business Technology Center- a high technology incubator and conducted redevelopment efforts within the West Altadena project area and unincorporated South Los Angeles. Robert attended Cal Poly Pomona where he earned his Bachelors of Science in Urban and Regional Planning, resides in Pasadena with his wife and two children, and is a co-owner of a Pasadena-based service/ retail business.
Octane Realty & Development